Feature - 8 Levels Pen Hardness
From version 1.2, HandyPaint provides 8 levels of pen harness. So you can draw translucent lines, shapes and texts in your painting. With different harness of pens, you also can create some professional paintings in HandyPaint that only can be drawn on PC.
Following is the screenshot that shows the performance of lines and texts with different pen hardness.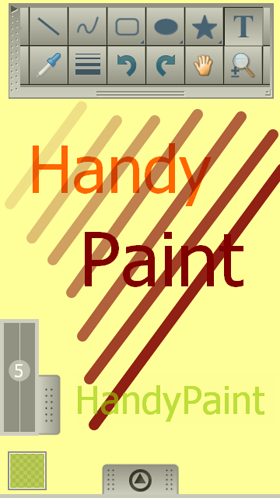 With different pen hardness that HandyPaint provides, you even can create the painting like following: